Zoom meeting
Ruralia conference will be available on-line for the public. You can use these two links to join the conference.
A new book from the conference in Stirling (Scotland) is published
"SEASONAL SETTLEMENT IN THE MEDIEVAL AND EARLY MODERN COUNTRYSIDE"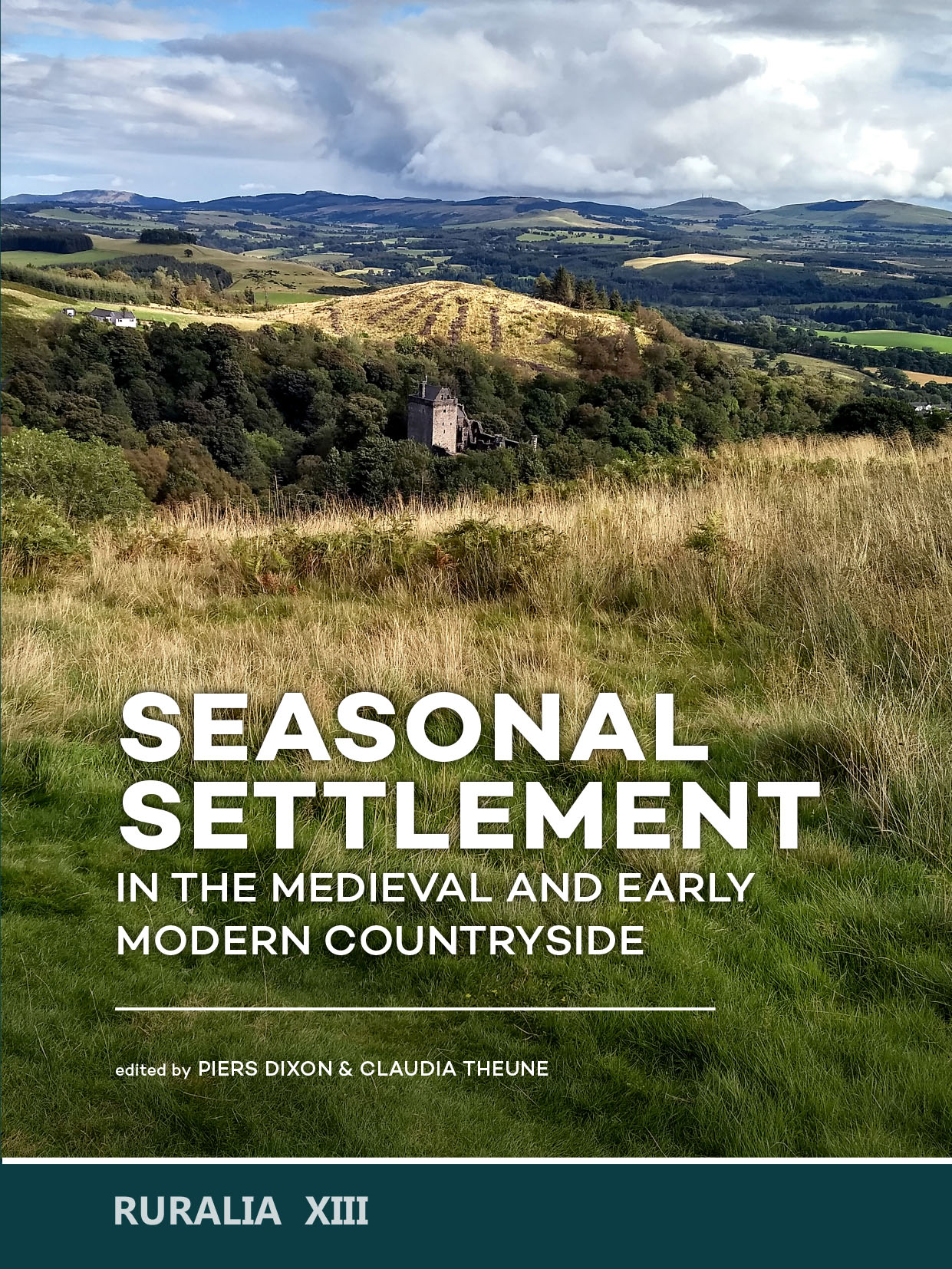 For the first time seasonality is placed at the centre of the study of rural settlement. Using a Europe-wide approach, it provides a primer of examples, of techniques and of ideas for the identification and understanding of seasonal settlement. As such, it marks an important new step in the interpretation of the use of the countryside by historic communities linked to the annual passage of the year. The particular studies are introduced by an opening essay which draws wider conclusions about the study of seasonal settlement, followed by 31 papers by authors from all parts of Europe and beyond.
By its very nature ephemeral, seasonal settlement in the medieval and early modern periods is less well researched than permanent settlement. It is often presumed that seasonal settlement is the result of transhumance, but it was only one facet of seasonal settlement. It was also necessitated by other forms of economic activity, such as fishing, charcoal-burning, or iron-smelting, including settlements of pastoralists such as nomads, drovers, herders as well as labourers' huts within the farming context. The season a settlement was occupied varied from one activity to another and from one place to another – summer is good for grazing in many mountainous areas, but winter proved best for some industrial processes. While upland and mountainous settlements built of stone are easily recognised, those that use wood and more perishable materials are less obvious. Despite this, the settlements of nomadic pastoralists in both tundra and desert or of fishermen in the Baltic region are nonetheless identifiable. Yet for all that definitive recognition of seasonal settlement is rarely possible on archaeological grounds alone. Although material remains can be of particular importance, generally it is the combination of documentary information, ethnography, geographical context and palaeo-environmental data that provide frameworks for interpreting seasonal settlements.
CONFERENCE PROGRAMME
RURALIA XIV CONFERENCE
"Household goods in the European Medieval and Early Modern countryside"
Viseu |Portugal
13th – 19th September 2021
Below is an updated link to the conference program:
Conference Programme